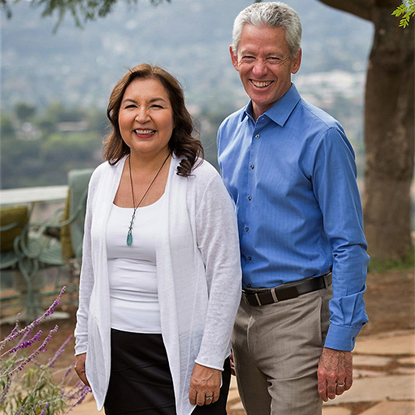 Anita Sanchez & Kit Tennis
Our 35 years of organizational management and consulting experience spans from the non-profit world to the offices of Fortune 50 CEOs. We have created dozens of training, consulting and coaching programs that we deliver around the world in a wide range of different settings. We model personal authenticity and we dedicate ourselves to our clients' success.  They reward our commitment to them by inviting us back, again and again.
We are committed to your success. Meet and exceed your goals by including and engaging all of your people.
– Sanchez Tennis & Associates
Sometimes organizations face challenges. We understand and we can help.
Are you having issues related to specific topics, like:
Engaging employees
Collaboration within and across teams
Inspiring new ideas
Developing an inclusive culture
Fostering innovation
Supporting open communication
Resolving conflict
Do you have company mandates that need support, like:
Aligning your organization to a new vision or strategic plan
Rolling out a successful diversity and inclusion program
Developing people-leadership competencies
Engaging your diverse workforce in product and service development
Establishing and growing your employee resource groups
Revitalizing the organizational culture
Connect with Us
Contact Us

›
Join Our Mailing List
Submit

›
We don't share your email address with anyone, anytime, anywhere