We partner with more than fifty seasoned consultants around the globe.
Here are some members of our extended team.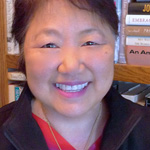 Claire L. Tse, MGA
Her work concentrates on linking the dynamics of diversity initiatives to business objectives, applying elements of communication, conflict resolution, group efficiencies and diversity dynamics. In addition to diversity, Claire collaborates with clients to discover leadership strategies using polarity management theories.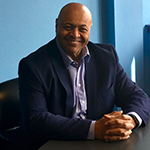 Nelson Parrish II
Nelson is a respected leader with over 20 years of expertise in the development and implementation of processes and programs to facilitate individual effectiveness and organizational productivity. With an emphasis on the integration of leadership, diversity and organizational development he enables people and organizations to communicate across difference manage change and maximize effectiveness. An accomplished speaker and coach he is sought after for strategic and tactical guidance.
Before his career as a consultant, Mr. Parrish was a manager of people and processes in the financial services industry. As former Vice President of Change Management Strategies & Development with CoreStates Financial (Wells-Fargo), one of his achievements was to design, implement, and measure a large system change process that increased leadership effectiveness, diversity competence, and organizational performance.
Nelson holds a Masters degree in Organizational Management from The University of Phoenix .A Bachelor of Arts degree from Millersville University, certifications from The Amherst Writers & Artists Group in Writing Group Leadership, Bucknell University-Central Atlantic Advanced School of Banking, Howard University-Collation Building Institute, and The Philadelphia Institute for Paralegal Training.
Demonstrating a strong commitment to his community, Nelson serves as the chair of the grant writing committee for Grace Safe Place Inc, and treasurer of The Philadelphia Clef Club of Jazz and Performing Arts, both 5013c corporations in Philadelphia.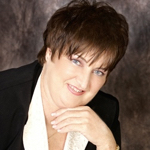 Dr. Helen Turnbull
Dr. Helen Turnbull has 30 years of experience assisting businesses in enhancing organizational capabilities.
Dr. Turnbull assists clients in developing a full range of organizational development consulting services including strategic planning; diversity and multicultural change management, training, leadership development; executive coaching; team building; performance management; communication systems; and merging of organizational cultures. She has an in-depth knowledge of working with women on gender oppression. Her dissertation research was focused on the internalized oppression of women across cultures.
In addition to her doctorate in Human and Organizational Systems, Helen has two Masters degrees; one in Industrial Psychology and Mental Health Counseling and a second in Human and Organizational Systems. She received her undergraduate degree in Sociology and Psychology. She is the author of Village of Illusions and The Illusion of Inclusion: Global Inclusion, Unconscious Bias, and the Bottom Line, released in 2016.